DISPLAY
Bluetooth LED Display
ZOOM HYDRAULIC BRAKE
Front & rear brakes
ROAD TYRE
10x3.0 wide tyre
SUSPENSIONS
Front & rear spring dampers
LITHIUM BATTERY
8 smart protection system | Max 1081Wh
LIGHT SYSTEM
Headlight, turn signal, brake light, stem light, body light
WHAT MAKE ARVALA ELECTRIC SCOOTER SUPERIOR
SHOP NOW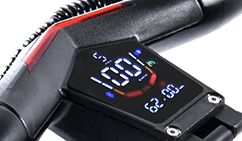 LED Display
APP Bluetooth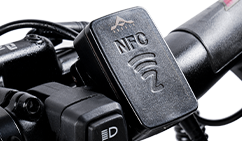 NFC Lock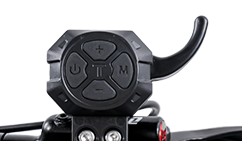 Throttle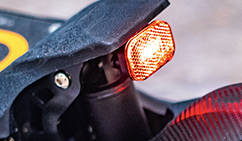 Brake light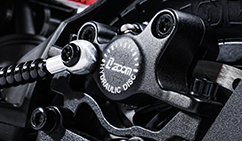 Zoom hydraulic brake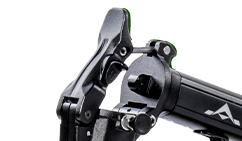 Fold system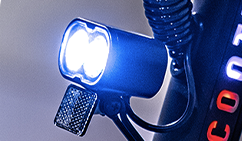 Headlight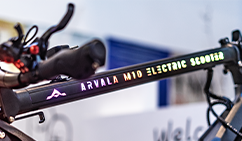 Stem light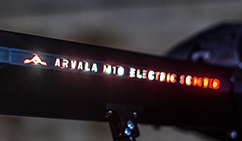 Frame light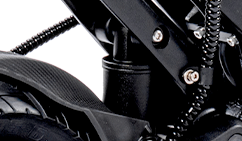 suspension
MEET ARVALA M10-PRO ELECTRIC SCOOTER
ZOOM HYDRAULIC BRAKES
The Arvala M10-Pro features Zoom Hydraulic brakes that provide excellent handling and highly responsive stopping power. The Zoom Hydraulic brakes ensure a safe and enjoyable ride. It's no surprise that the Arvala M10-Pro is one of the most popular electric scooters among riders who demand high-performance and safety. Experience the smooth and reliable stopping power of Zoom Hydraulic brakes with the Arvala M10-Pro.
LED SCREEN WITH BLUETOOTH APP COMMECTION
Specially built for extreme cycling enthusiasts, this is colored LED screen, it collects real time data and vital stats,such as speed, battery consumption, travel range to give you accurate, intuitive systems updates at a glance.
Display installed in the middle part of handlebar of electric scooter, Suitable for your line of sight while riding.
ROBUST AND SECURE FOLDING
The Arvala M10-Pro comes equipped with a robust and secure folding mechanism that features a safety latch for added protection. The strong folding system ensures that the electric scooter can be easily folded and stored in a compact space, making it convenient to carry and transport. With the double protection of the safety latch, you can ride the Arvala M10-Pro with confidence and peace of mind, knowing that your safety is always a top priority. Enjoy a worry-free ride with the Arvala M10-Pro's Safety Strong Fold System.
BLUETOOTH APP CONNECTION
ARVALA APP can control the speed and power of the scooter, light mode, operating temperature, riding mode, anti-theft function, motor, battery, etc. ARVALA app can detect a faulty part and determine which spare part needs to be replaced. Significantly save time and costs for the user in the after-sales part.
ARVALA APP CONTROL LIGHT FUNCTION
The Arvala M10-Pro boasts a sleek and sophisticated color combination of black and orange. The design of this electric scooter is both subtle and commanding, with clean lines and a powerful presence. The lighting system of the Arvala M10-Pro is strategically placed on the handlebars, sides, and front and rear of the deck, adding a touch of flair to your ride. With its headlight, turn signals, brake lights, and driving lights, you can stay visible and safe during late-night rides. Stay visible and ride with confidence on the Arvala M10-Pro.
POWERFUL MOTOR AND LONG_LASTING BATTERY
Arvala M10-Pro is equipped with dual motors, each offering 1000 watts of power, culminating in a total of 2000 watts for an exhilarating ride experience. This electric scooter boasts a top speed of 37mph (60km/h) and can accelerate impressively within seconds. Furthermore, on a single charge, it offers an impressive range of up to 50 miles (80km).
NFC LOCK
Using NFC technology for unlocking adds an extra layer of security and convenience to various applications.
NFC LOCK
Using NFC technology for unlocking adds an extra layer of security and convenience to various applications.